DO SMALL THINGS, AND BIG THINGS HAPPEN.
End-to-End participation platform for meaningful interaction.
The app your business has been waiting for – supercharge your performance and participation using streamlined data from every level in your organisation. Incentivise your teams, achieve your targets and gain access to meaningful data analytics and insights, at a glance.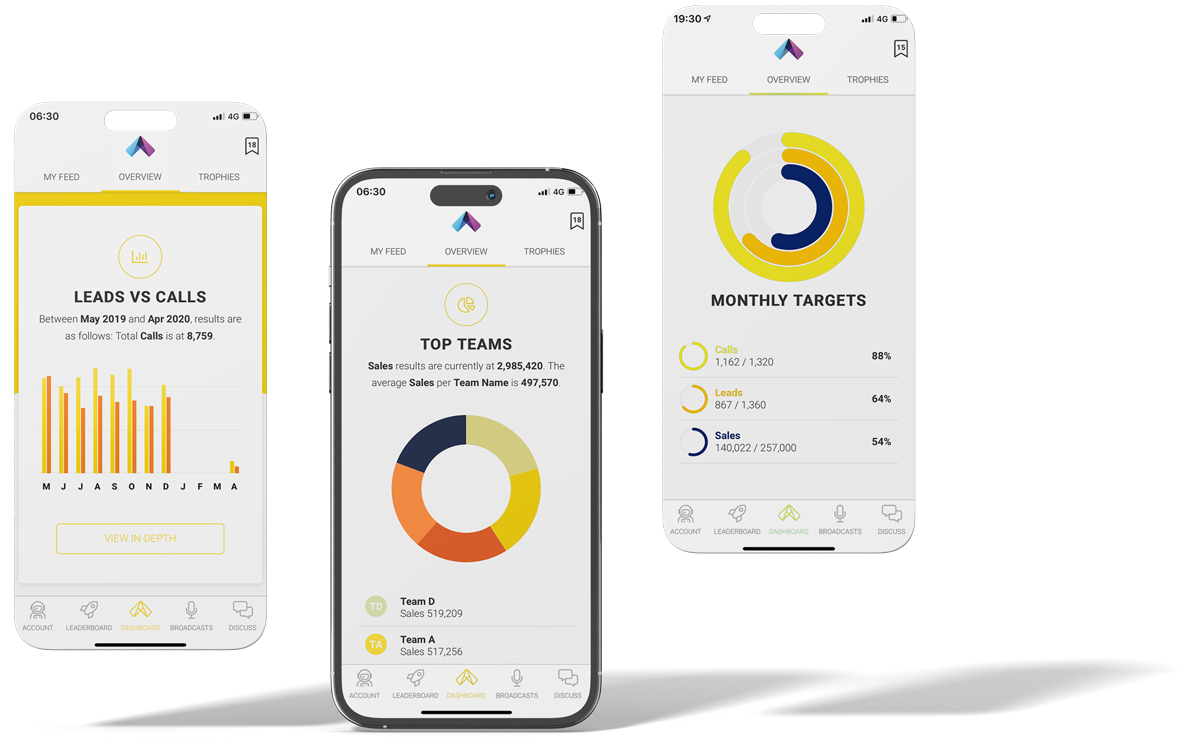 AI
FEEL THE PULSE. Our tech makes use of Artificial Intelligence that reads and analyses the sentiment of your participants.
Publish Stories
Design your activities by adding surveys, events, discussions, photo challenges & meet-ups.
Track KPI's
Evaluate participation by tracking activities & responses. Upload performance data to track KPIs and hard results.
Deep Analytics
View on-the-go stats on the Airshot app or access more robust analytics on the platform backend.
Custom Themes
Custom themes to suit your brand. Airshot clients can access limited or bespoke interface colour options
Broadcast to Groups
Create targeted groups that you would like to send your Broadcast to. Each group can be assigned to one or more Broadcasts.
End to End participation platform for meaningful interaction