A Fresh & Forward thinking learner engagement tool
End-to-End Learning Platform for Onboarding & Training.
ByteKast is all about employee and partner engagement in a fun and easy way. Curate, publish & stream learning stories to your personalised learning app in no time. Deliver intuitive custom learning pathways or instantly stream via iTunes, YouTube and Spotify. Available for Apple, Android, PWA & Desktop.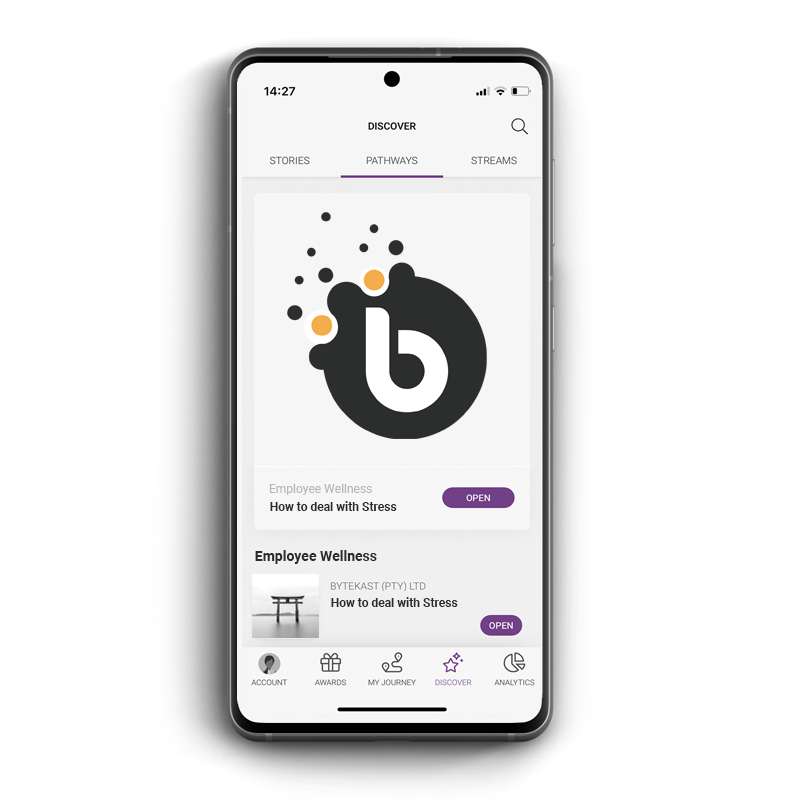 Easy Authoring
Evolving UX mined wireframes that make authors look good while removing complexity and design choice fatigue.
Instant Publishing
Instant publishing with adaptive layout engine. Pick mobile, tablet, desktop, print, SCORM or any combination.
Collaborative Workflow
Built-in tools for easy content management, support, SME involvement and sign-off efficiency.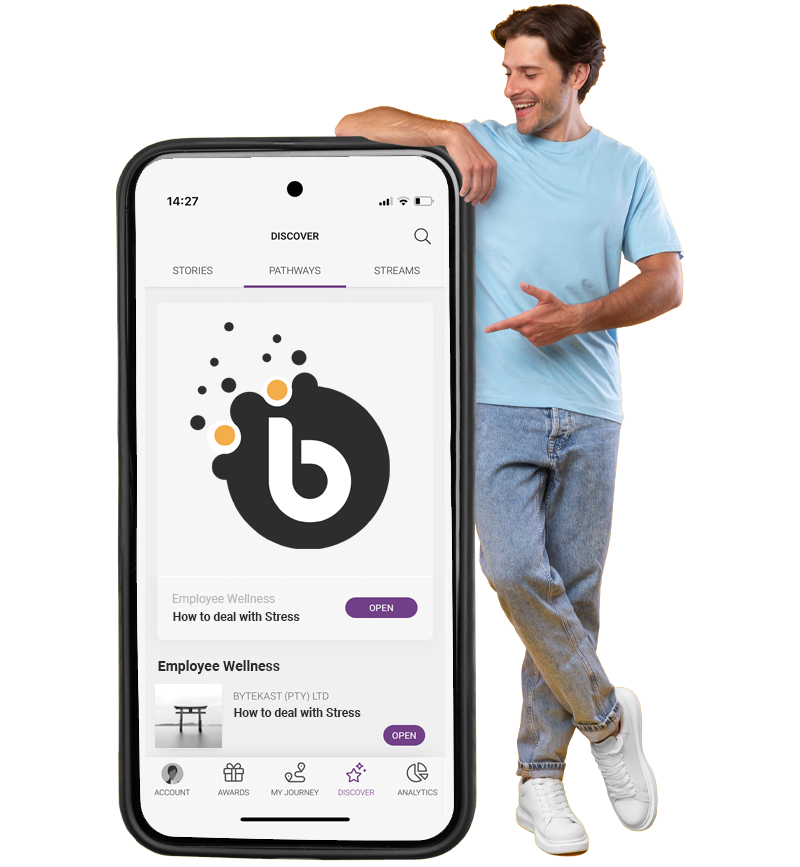 Breaking the mould
Promoting a self-directed learning culture.
Our technology is all about providing learning solutions that are easy to implement with the end-user in mind, whilst promoting a self-directed learning culture.
Seamless to use.
Easy authoring, publishing & tracking of content campaigns that all happen on one single, end-to-end platform.
Facilitate off-app training.
Learning experiences that incorporate learning events, classrooms, webinars as well as physical "off-app" activities.
75
Apps
Personalized Learning Apps
88
Countries
Africa, North America, Europe, Asia, Australia.
50
K+
Unique User Experience ⭐ ⭐ ⭐ ⭐ ⭐
72578
Users
Active Users Globally
Drive business agility
Why use our technology?
Problems we solve.... everyday.
Remote learning &
Workforce
Coach and connect.
INCREASE IN EMPLOYEE PERFORMANCE
CREATE A STRONGER WOKFORCE
EXPAND KNOWLEDE SHARING
IMPROVE COMPANY PROCESSES
ALIGN ORGANISATIONAL GOALS
BOOST MOTIVATION AND ENGAGEMENT
Employee onboarding &
Culture
Share values & brand.
BETTER ONBOARDING
INCREASED RETENTION
INCREASE IN PRODUCTIVITY
EMPLOYEE DEVELOPMENT
INCREASED JOY AT WORK
ENHANCES COMPANY BRAND
Employee recognition
Performance
Reward & incentivies.
RECOGNIZE PERFORMANCE
INCREASE EMPLOYEE LOYALTY
IMPROVE EMPLOYEE WELLBEING
IMPROVE EMPLOYEE JOB SATIFACTION
BOOST EMPLOYEE PRODUCTIVITY
IMPROVE EMPLOYEE ENGAGEMENT
Latest News
What's new?
ByteKast News.
Microlearning – Innovative Experiential & Episodic Learning Platform